PurpleLABS
Overview
The core of PurpleLABS is a dedicated virtual detection infrastructure that guarantees full visibility across many critical security data sources. By default, it has been powered by a combination of different adversary simulation hands-on exercises that include advanced enumeration, network exfiltration, post-exploitation, and lateral movement scenarios. You can use PurpleLABS as custom, advanced R&D environment for your own network security research needs or as a part of "Attack vs Detection as code" cybersecurity polygon where you will study labs that we have carefully prepared for you.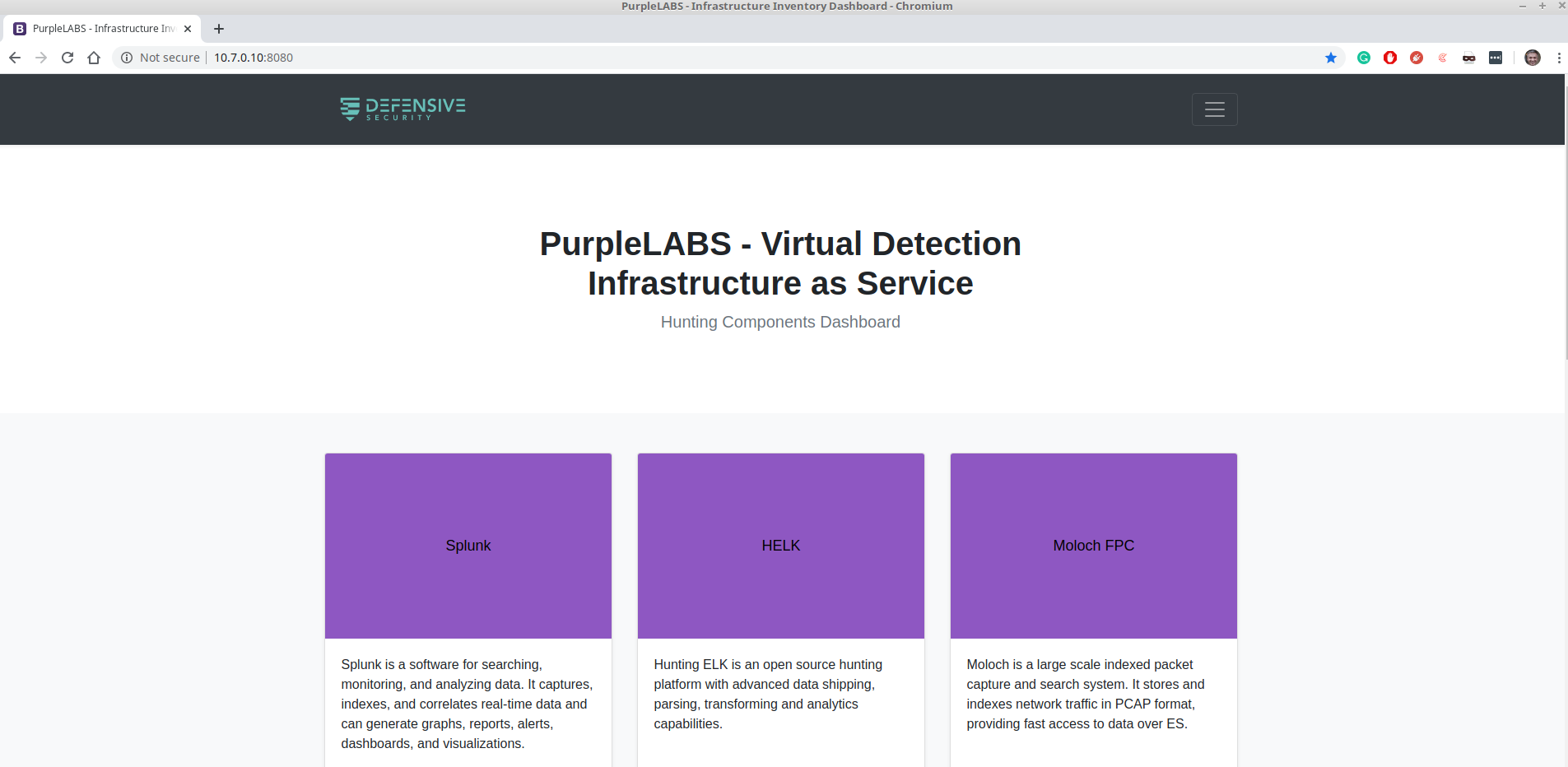 Learn more about Key values
Full visibility
Hunting friendly environment allows you to easily get on the right track to find even the most sophisticated symptoms of chained tactics, techniques, and procedures of modern attackers.
Easy Access
Simple VPN-based access, feeling of real IT environment and usage of exactly the same tools as during real security operations guarantees the fastest way to become a cyber security leader.
Real Traffic
Offensive Labs scenarios allow you to generate real traffic of all phases of sophisticated attacks, including C2 channels, data exfiltration, tunneling, and pivoting between critical network segments.
Risk Identification
Find and close the gaps in your network security posture before the attacker. Most of the lab scenarios are mapped to industry-standard MITRE ATT&CK® Framework and Sigma rules.
In the Cloud
Cost-effective virtual infrastructure hosted in the cloud eliminates the need to install and maintain physical servers, set up tools, network dependencies, privileges and DevOps operations.
Reporting (in progress)
A dedicated CTF-style dashboard with a history of completed lab scenarios allows you to measure the learning progress of your SOC team and find blind spots in the current level of knowledge.
Hands-on Approach
Minimum theory, maximum hands-on labs only. High-tech Open Source Security workshop with the unique formula of "Attack vs Detection". Feel the power of the Purple Team and learn what the threat hunting is.
Expert Level
Provided by the highest level professionals in the market. Recommended by big players to expand your Network Security skills and knowledge by focusing on Open Source Security Software.
Passionate
Extremely deep-dive training on Open Source based infrastructure security, Linux / Windows operating systems, and network services hardening. Based on 16 years of broad experience.