What is In & Out eXfiltration Platform?
In & Out eXfiltration Platform is a distributed, post-exploitation and lateral movement simulation platform that allows for safe and automated validation of your existing IT security solutions against modern network malicious techniques and adversaries behavior. Make your network looks as if it was compromised and based on that improve your detection capabilities. Close the gaps in your network security.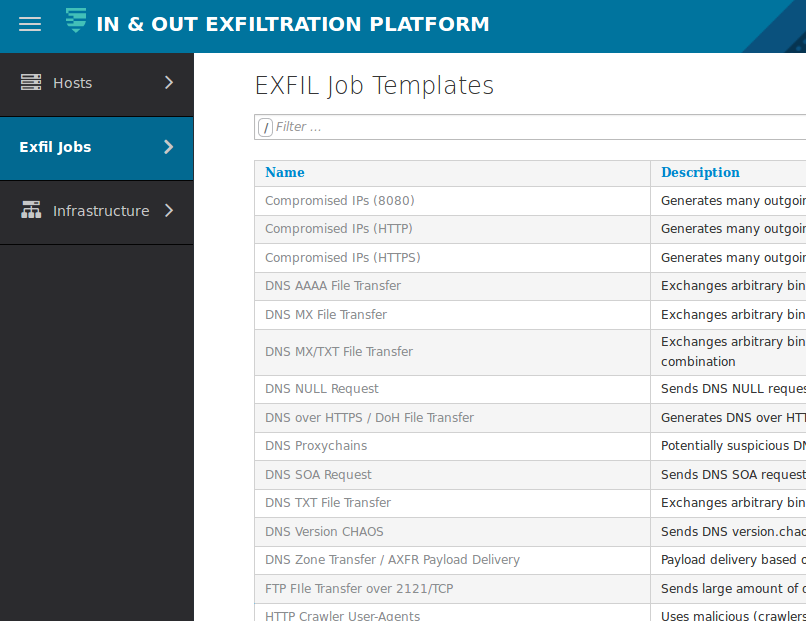 Data Leakage Protection
In terms of data leakage protection and for the better understanding current status of your network security posture, the In & Out eXfiltration Platform helps you identify risks, network security blind spots and unexpected, uncovered spaces by simulating a real cyber adversary network behavior just from the Web UI.
Risk Identification
Find and close gaps in your network security posture before the attacker.
Real Simulation
Out of the box adversary tools, techniques, and procedures in one solution.
Via Web UI
Web Interface and virtual console for a real-time tracing (full output) of running exfiltration jobs.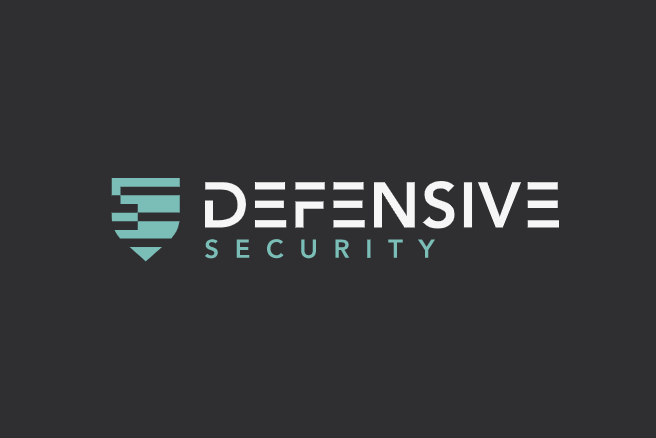 Meet Our Team
Defensive Security is made of insightful experts who strive to achieve their goals by small step by step approach. We guarantee the highest quality of delivered services and products. The team was built in a way to cover all relevant customer requirements:
* Professional approach,
* Business needs understanding,
* High level of technological advancement of the staff,
* Experience supported by certificates and active participation in international thematic conferences,
* Direct contact.
Our Customers & Recommendations