Platform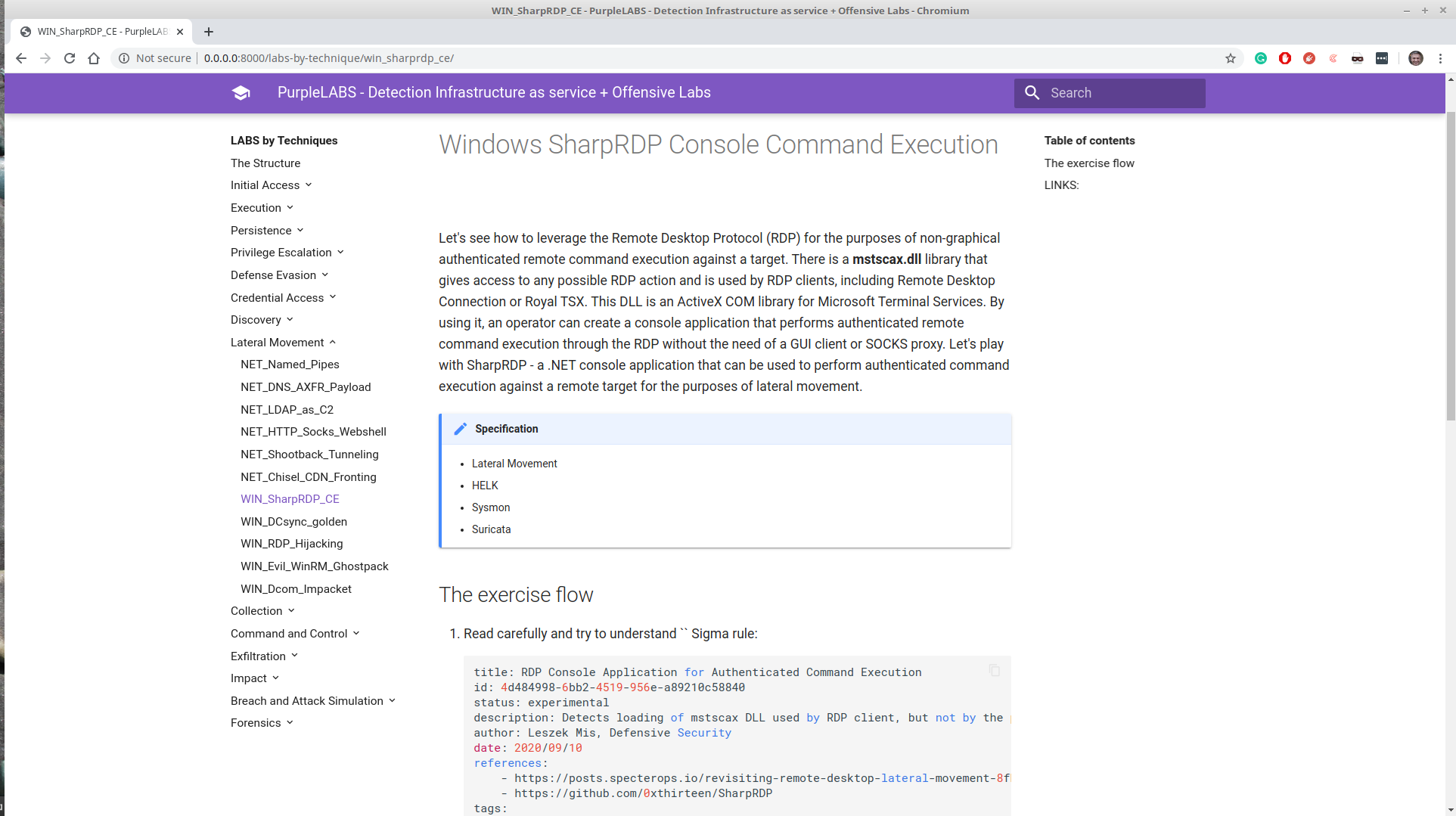 The primary goal of PurpleLABS is to generate offensive attack events/symptoms within systems and networks that later should be detected by Open Source SOC stack including Sigma Rules - the open standard event description rule set and the rest of dedicated, Open Source security solutions in use.
Detection as Code vs Adversary Simulations
Use "Detection as Code vs Adversary Simulations" unique approach and increase your level of knowledge in Red / Blue / Purple scope
Attack events
Generate offensive attack events/symptoms and detect them by using Open Source SOC stack including Sigma rules - a generic Signature Format for SIEM Systems
Flip mode
Learn detection through the attack in an attractive, standardized format driven by the Open Source Security community 
Improve detection
Improve the detection capability of your SOC teams and achieve better visibility and resistance to attacks
Break routine


Detection does not have to be boring and tedious!
Key Features
Virtual infrastructure
Dedicated virtual infrastructure for conducting detection and analysis of modern adversary's tactics, techniques, and procedures.
Analytical interfaces
Analytical interfaces for all-important host, network and application data sources useful during DFIR activities.
Learning abilities
Allows for learning about current trends of offensive actions (red-teaming) vs detection points (blue-teaming).
Hunting friendly
Provides an alternative approach to dealing wich cyber-attacks by pro-active searching across security data in a standardized approach.

REGISTER FOR WEBINAR
By registering and attending PurpleLABS Webinar you will
get a 7 days FREE demo access. No credit card required.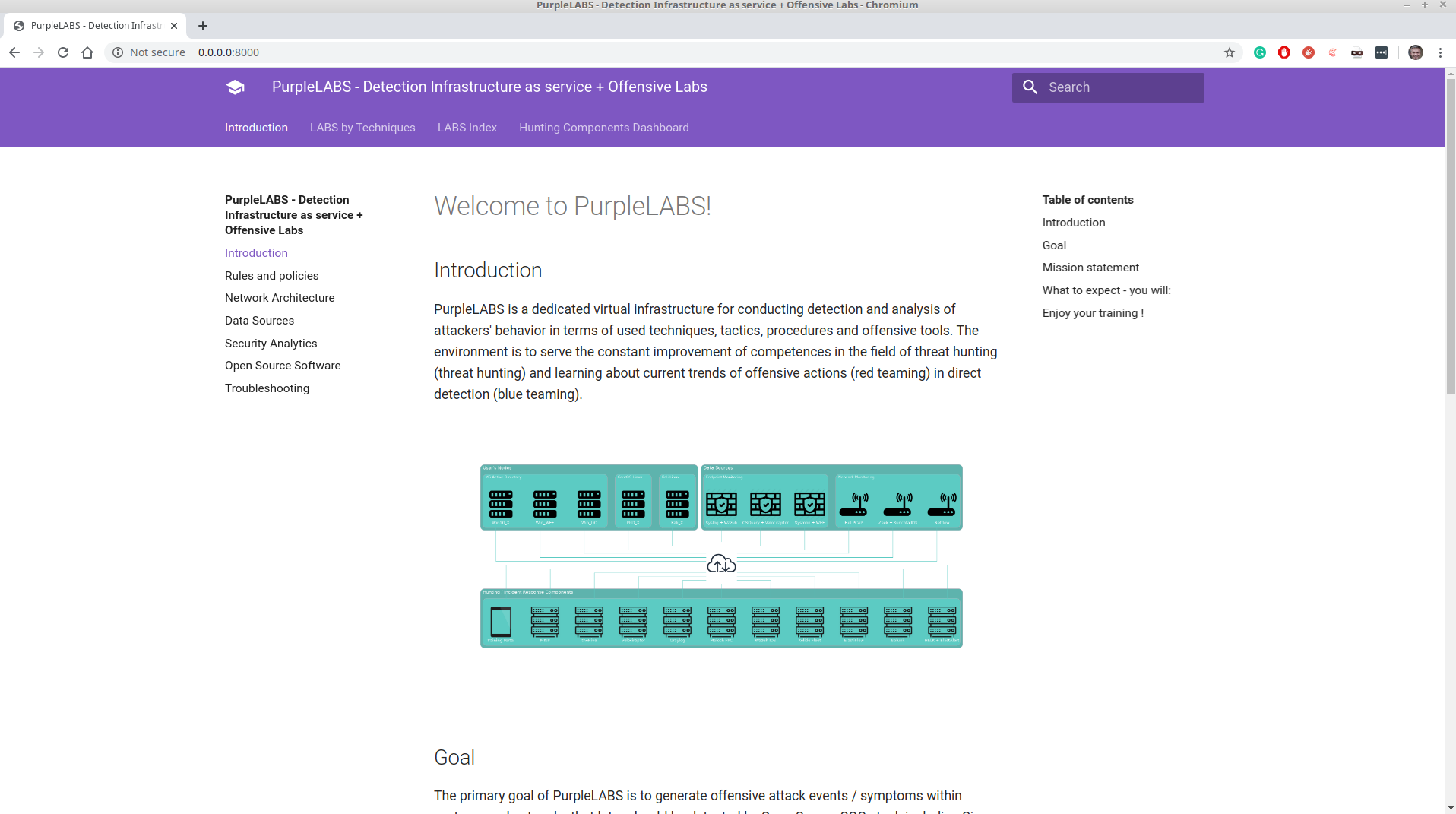 What you will get:
Live demonstration of key features of our platform
Information how you can train your security team
Understanding the capabilities and level of our skills
7 days of Free Demo Access to play with the PurpleLABS
Set of 5 demo lab scenarios included
Q&A Session
Our Customers & Recommendations
Contact Us
If you have any question, please use the form below: