Our approach
to Cybersecurity Education
At Defensive Security we have developed training programs with a focus on blue vs red team actions that give you the best opportunity to make stronger defensive layers inside your IT environment.
Conversely, it will help you to better understand the mind and approach of modern adversaries, their style of offensive thinking, techniques, and of course tools in current use.
All of our high-tech training programs have a unique "protection vs attack" formula. This means that during lab exercises most of the security issues, use-cases and attack examples we talk about will be detected and effectively protected by using suitable techniques, approaches, sophisticated open-source tools, and recommended security configurations. 
We focus on delivering defensive content, but on the other hand, we understand that for being good in a defensive scope you have to understand the other side too, the offensive side. In that way, we provide a kind of knowledge mix in these fields using Open Source software only.
As Sun Tzu said:
Know your enemy and know yourself (and your tools!) and you can fight a hundred battles without disaster.
All training programs are based on the PurpleLabs Cyber Range.
Service
& Consulting Areas
We understand that the best training programs are based on a true experience from real production environments and use-cases. This is the main reason why we still actively participate in security projects. With over 20 years being inside the 'battle' in the cyber security world supporting the largest companies and institutions, it has given us a great opportunity to deliver the highest quality of IT security services.
Threat Hunting
Adversary Emulations
Penetration Testing
Linux/Cloud Hardening
Cyber Range
Incident Response
Digital Forensics
Log Analysis
Research and Development
Cyber Security Mentoring
Training Portfolio
Through our hands-on labs, these training programs deliver you a bigger picture of what you really need to care about when thinking initially or later improving your overall IT security environment, operations or Red and Blue team skills. All these training descriptions are based on pure hands-on experiences where students will run every single action or chained scenarios in a 'attack vs detection' formula in a dedicated PurpleLabs Cyber Range Environment.
Target Groups
IT Security Professionals, Experts & Consultants
Blue, Red & Purple Team members
DevOps and DevSecOps Team members
Penetration testers & Security Engineers
Linux Experts & Administrators
Incident Response & SOC Team members
System Engineers & Architects
Network & Web Application Firewall Administrators
Open Source Security Enthusiasts
True Values
Realistic 100% pure lab-oriented offensive and defensive security use cases
Minimum theory, maximum hands -on with high level of expertise
Effective and appropriate techniques and actions you can replay in your organization
A lot of accumulated knowledge in one place with a focus on high priority elements
Extending knowledge, skill sets and the mind suitable for your IT Security job positions
Created by enthusiasts and professionals for professionals with enthusiasm
Trainer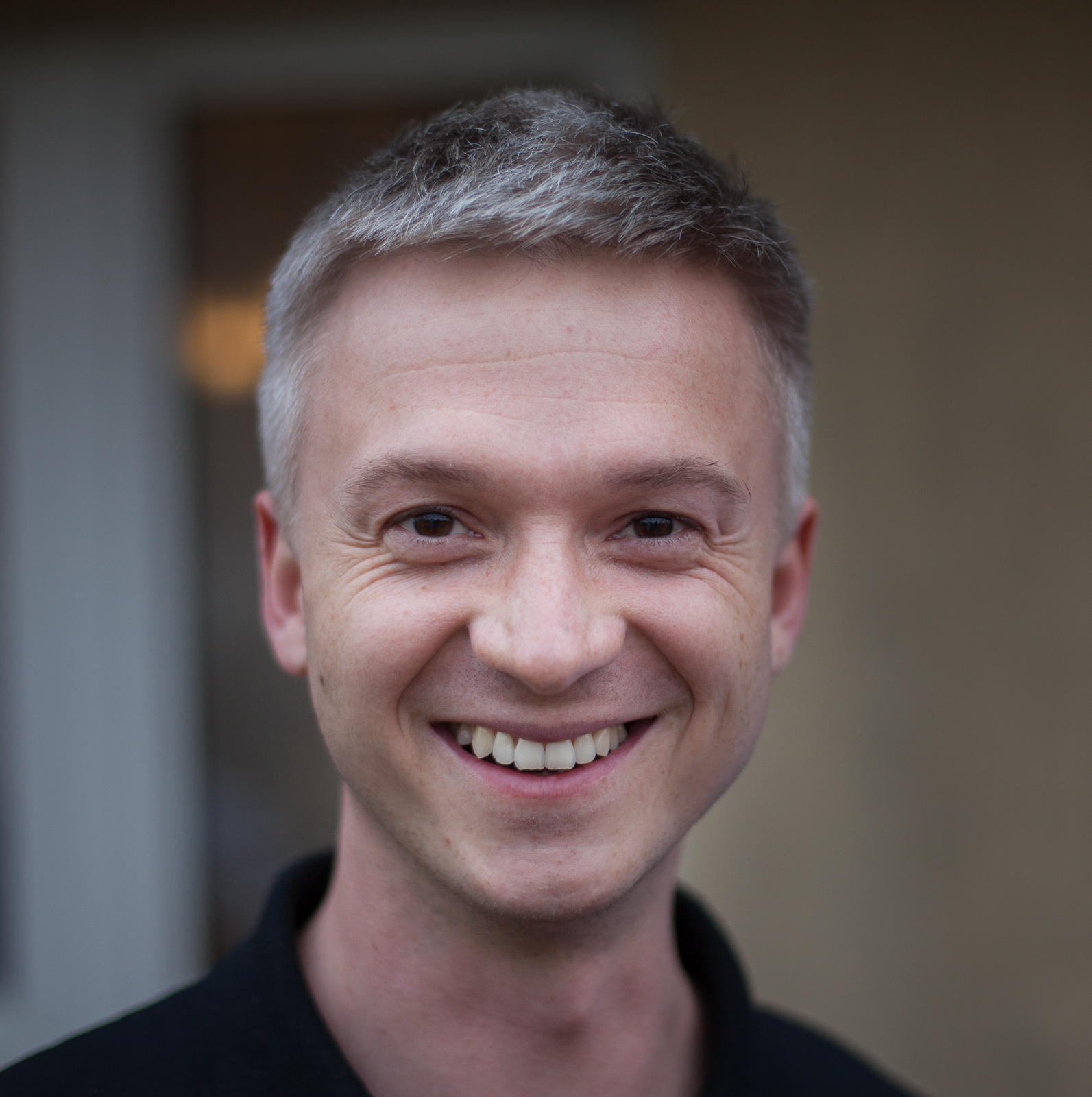 Leszek Miś is the Founder of Defensive Security, Principal Trainer, and Security Researcher with almost 20 years of experience in Cyber Security and Open Source Security Solutions market. He went through the full path of the infosec carrier positions: from OSS researcher, Linux administrator, and system developer, Solution Engineer, and DevOps, through penetration tester and security consultant delivering hardening services and training for the biggest players in the European market, to become finally an IT Security Architect / DFIR / SOC Security Analyst with deep non-vendor focus on Network and Endpoint Security attack and detection. He's got deep knowledge about finding blind spots and security gaps in corporate environments. Perfectly understands technology and business values from delivering structured, automated adversary simulation solutions and training

Recognized speaker and trainer: BruCON, Black Hat USA, OWASP Appsec USA, FloCon USA, Hack In The Box Dubai / Amsterdam / Singapore / Abu Dhabi, 44CON UK, Confidence PL, PLNOG, Secure PL, Open Source Day PL, Red Hat Roadshow. Member of OWASP Poland Chapter.

Author of many IT Security training:

PurpleLabs: Linux Forensics Inspection and Incident Response at scale

PurpleLabs: Windows Forensics Inspection and Incident Response at scale

PurpleLabs: Post-Exploitation and Evasion Techniques

PurpleLabs: Adversary Emulation and Breach Attack Simulations

PurpleLabs: Network Advanced Detection & Threat Hunting

PurpleLabs: C2 Matrix Operator

PurpleLabs: C2 Infrastructure Deployment and Automation

PurpleLabs: Advanced Linux Security and Hardening

PurpleLabs: Advanced SELinux

PurpleLabs: Openshift / Kubernetes Security

PurpleLabs: Web Application Firewall

PurpleLabs: Linux Administration Essentials

PurpleLabs: Open Source Defensive Security Components for SOC

PurpleLabs: FreeIPA Administration
His areas of interest include network "features" extraction, OS internals and forensics. Constantly tries to figure out what the AI/ML Network Security vendors try to sell. In free time he likes to break into "IoT world" just for fun.

Still learning hard every single day.
The holder of many recognized certificates:
Offensive Security Certified Professional (OSCP)
Red Hat Certified Architect (RHCA)
Red Hat Certified Security Specialist (RHCSS)
CompTIA Security+
Splunk Certified Architect
Reviews
"

One of the best security exfiltration training so far! Lots of fun & learning! If you want to learn how hackers think and what kind of tooling they use - this is it!

"
"

It's been a while since I was so excited (like during #LockedShield2018). Together with a group of secfreaks we had an opportunity to bring into play intensive scenarios and step into adversaries' shoes. I don't remember when I exfiltra… took away so much knowledge. Actually is better to simply turn off computers. But try harder.

"

Thank You for the training. It was not only very informative but also eye opening. At first you start with thick book of well-prepared theory which you don't have time to read because you are doing 25+ lab's and get another 25 for homework.

"Awesome training, learned a lot! Was a pleasure to meet you."
"

That was one of the most exciting Security trainings I have attended in the last few months. The scope of the training materials and Leszek's approach are so great that I would like to spend more time to study the In & Out - Network Exfiltration Techniques.

"
"If you need to get deep and broad knowledge in the scope of Defensive Security using Open Source software then don't hesitate and just grab for it - definitely worth to attend and meet Leszek in person and his experience"

Thank you very much for delivering out a valuable workshop on data exfiltration techniques. The team is extremely impressed with the knowledge you present, as well as how easily you presented very advanced topics. We have gained many useful cases that we will certainly use in practice. Thanks once again and respect!

I wanted my team to experience something new, different ... I wanted SOC analysts to learn practical ways to bypass security and data exfiltration and learn to detect them and learn the techniques of attackers who could already break the security and work inside. And then Leszek appeared. We did not need a single coffee for three days! Leszek shared great knowledge with us in a very accessible way. Materials, pictures, scenarios - everything prepared and working. Thank you Leszek Miś! Highly recommend !!! 
Delivery Options
Public training:

Poland, Warsaw or Cracow
Germany, Berlin
UK, London
Belgium, Brussels

Onsite training:

at your location, in your office

Virtual training, live:

we use dedicated video conferencing technology